5 Protein snacks for weight training
We live in a world where we are constantly in a hurry, stressed by the current lifestyle and consumer society, metro, work, sleep!
There are days when we just don't have time to sit down and eat breakfast or eat enough on our lunch break. When we practice bodybuilding, it is absolutely essential to eat properly and that according to its objective. And yes, to progress in bodybuilding it is not enough to train correctly to achieve results. There are many parameters to take into account.
That's why we need to make sure we have protein-rich snacks no matter what our goal is, whether it's to build muscle mass or to lose weight, and knowing how to organize our meals is the key to success.
Knowing how to organize yourself in bodybuilding is essential to succeed in keeping your goals and thus progress in bodybuilding. It is therefore important to provide your body with all the nutrients it needs, especially for mass gain. Protein intake will promote muscle gain and therefore anabolism, which is what every serious bodybuilder is looking for.
Normally, we have 3 main meals during the day plus 2 snacks to have a constant supply of proteins, fats and carbohydrates.
Some people will eat their snacks at 4:00 pm and 11:00 pm and others will eat at 10:00 am and 4:00 pm. It is strongly recommended to eat a snack within an hour of training. Indeed, after training, the body needs nutrients to not draw on reserves and therefore burn the muscle. The post-training snack promotes protein synthesis which in turn will boost your muscle growth. This is the anabolic window system.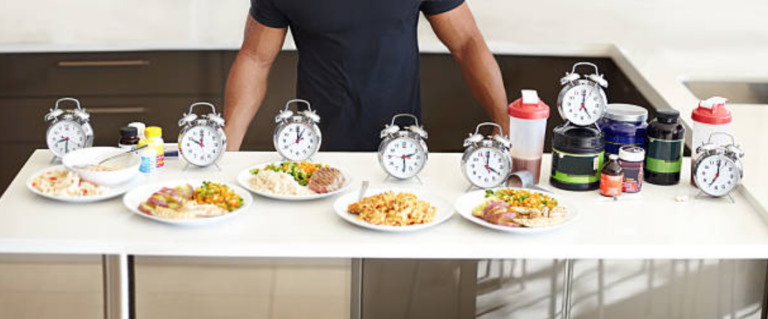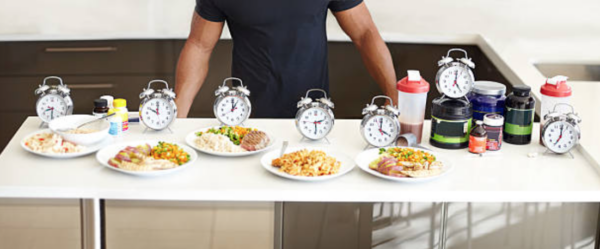 As many studies show, proteins are the building blocks of muscle growth and recovery.
Specifically, it is the amino acids in protein that are the real keys to maintaining and building the hard-earned muscle mass we all seek.
What types of snacks?
The priority when looking for high-protein snacks is to choose something that can be easy to take along and convenient to eat. Try eating your classic breakfast in the car during traffic without spilling it all over your work clothes: a bad idea to start the day!
We are therefore going to favour protein-rich snacks, pre-packaged if possible and preferably resealable, both easy to eat and with a good distribution of macronutrients, finally limiting the fat intake.
In this article you will find our selection of the most delicious high protein snacks.
These snacks can either be prepared in advance and taken with us or purchased directly from any supermarket or grocery store when we are on the go.
So here are the 5 protein snacks you can take with you everywhere to stick to your diet. no more excuses to be on top!!!
1. The famous Protein Shake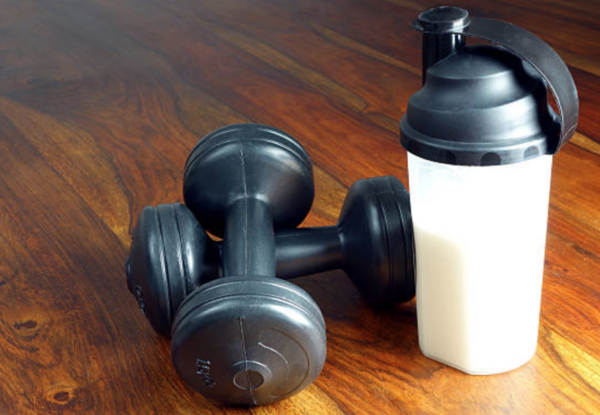 Most bodybuilders are familiar with protein shakes because of their convenience and speed. They can be found in a small bottle ready to drink or in powder form.
The mixture is usually water or milk based (depending on your preference and goals).
Whether you make your own protein shake or grab a ready-made bottle, you'll have your protein-rich snacks on hand throughout the day.
However, if you want to control your macros like we do in each of my programs, using a protein powder will be more beneficial in order to achieve your macros.
In fact, if you want to add more carbohydrates, you can simply add some oat powder to your shaker or eat a banana on the side.
If you need more fat, you can add peanut butter in your shaker or take almonds or cashews on the side.
Ready-made protein shakes are usually found in supermarkets, grocery stores, gyms sometimes and of course in supplement and nutrition stores and more widely on the internet especially on PROZIS the European leader in food supplements, which offers a wide range of protein powders.
Typically for ultra high protein snacks, protein shakes can generally give you a lot of bang for your buck in terms of cost per gram of protein compared to traditional solid food (chicken, beef, fish...).
2. Homemade protein bars or not
Another protein-rich snack that is convenient to carry around and can be found almost anywhere is the protein bar.
These bars are usually found in supermarkets, gyms, nutrition stores and on the internet in a multitude of different flavors.
The famous Quest bars are the most famous but you can also find Prozis zero bars or Protein Snack from Xcore, bars with different compositions, tastes and textures.
Some bars are high in protein and high in carbs, others will be high in protein and low in carbs. The important thing is to determine which bars are right for your diet based on your goals and macros. It is therefore advisable to read the labels of the bar in question so as not to have any unpleasant surprises. And of course it is essential to calculate your calories and this even in mass gain.
You can even do better: Create your own protein bars in advance with oatmeal, whey, honey, peanut butter, etc. You can find my recipe on my Youtube channel explained also in one of the articles available on the blog. Indeed the recipe is elaborated for several bars thus for the whole week. Moreover, you can choose your food according to your calories and macros and your taste.
3. Dried meats
If you like meat, these protein-rich snacks commonly called "jerky" in the US and Canada will delight you. There are different kinds of jerky made from beef, bison, turkey or chicken with different spices and flavors.
It is quite difficult to get some at home but you can find it in nutrition stores and of course on the internet especially on the site PROZIS with the same name: jerky
In France, you can find in supermarkets, meat from the Grisons or dried beef from the Alps, which is much better in sealed packages very convenient to take away and eat quickly. On the other hand, it must be eaten fresh unlike jerky.
4. Can of tuna
Although canned tuna is not one of my favorite snacks, it is still an interesting protein-rich snack.
Indeed, you can find cans of tuna in any supermarket or grocery store with various flavors and spices to make the taste less bland.
It is a source of excellent quality protein that can also replace a meal when you are away from home, you just need to add a source of carbohydrates if necessary according to your macros (with a fruit, wholemeal bread for example) and a source of lipids (almonds, cashew nuts). However, you should limit this consumption because, like fish, it contains mercury and long-term abuse can be harmful to your health.
5. Greek yogurt or skyr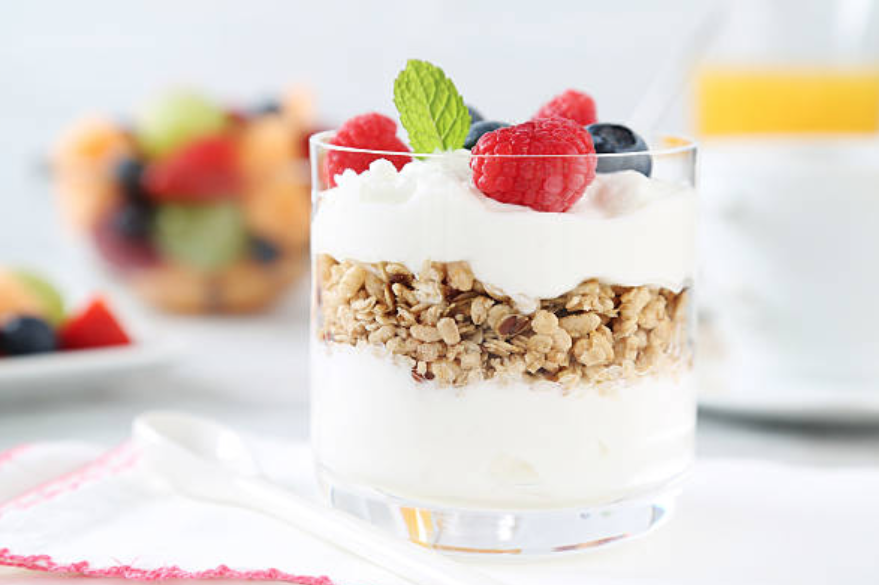 Greek yoghurt is not only a delicious protein snack, but it also has other interesting properties, especially thanks to its calcium and probiotic content.
Greek yogurt or the skyr are not only delicious protein snacks but also have other interesting properties, especially thanks to their calcium and probiotic content.
You can choose a Greek yoghurt 0% without sugar preferably to which you can add wholemeal cereals or granola according to your needs in carbohydrates and a spoon of peanut butter or almonds according to your needs in lipids. Another alternative is to add fruit.
Always check the labels with the nutritional information to avoid unpleasant surprises. Indeed, there is a multitude of Greek yoghurts more or less rich in sugars and fats.
In order to keep your Greek yoghurt cool when you travel, there are small cooler bags very practical in which you can also store your meals, shakers, protein bars and other snacks that I have suggested here.
More snack ideas
You also have many other protein snacks such as eggs, turkey or even soy for some but the ones given below are probably the most classic and easy to carry. You can also supplement your snacks with some almonds, nuts or fruit.
As you will have understood, snacks are extremely useful whether for mass gain or for lean as long as your calories and macros are precisely calculated to avoid falling into muscle catabolism.
It is ideal to choose solid meals rather than protein supplements, even if those are much more convenient and quicker to consume. In addition, solid snacks will provide you with other vitamins and minerals that you will need. Don't forget that to build muscle, in addition to training, the most important thing is to keep a good balanced diet, to hydrate properly and to have a good sleep.
If you're having trouble finding a diet that fits your lifestyle, you've come to the right place. Personalized coaching is the best way to train and develop new habits, but we also offer a variety of training programs to help you reach your goals.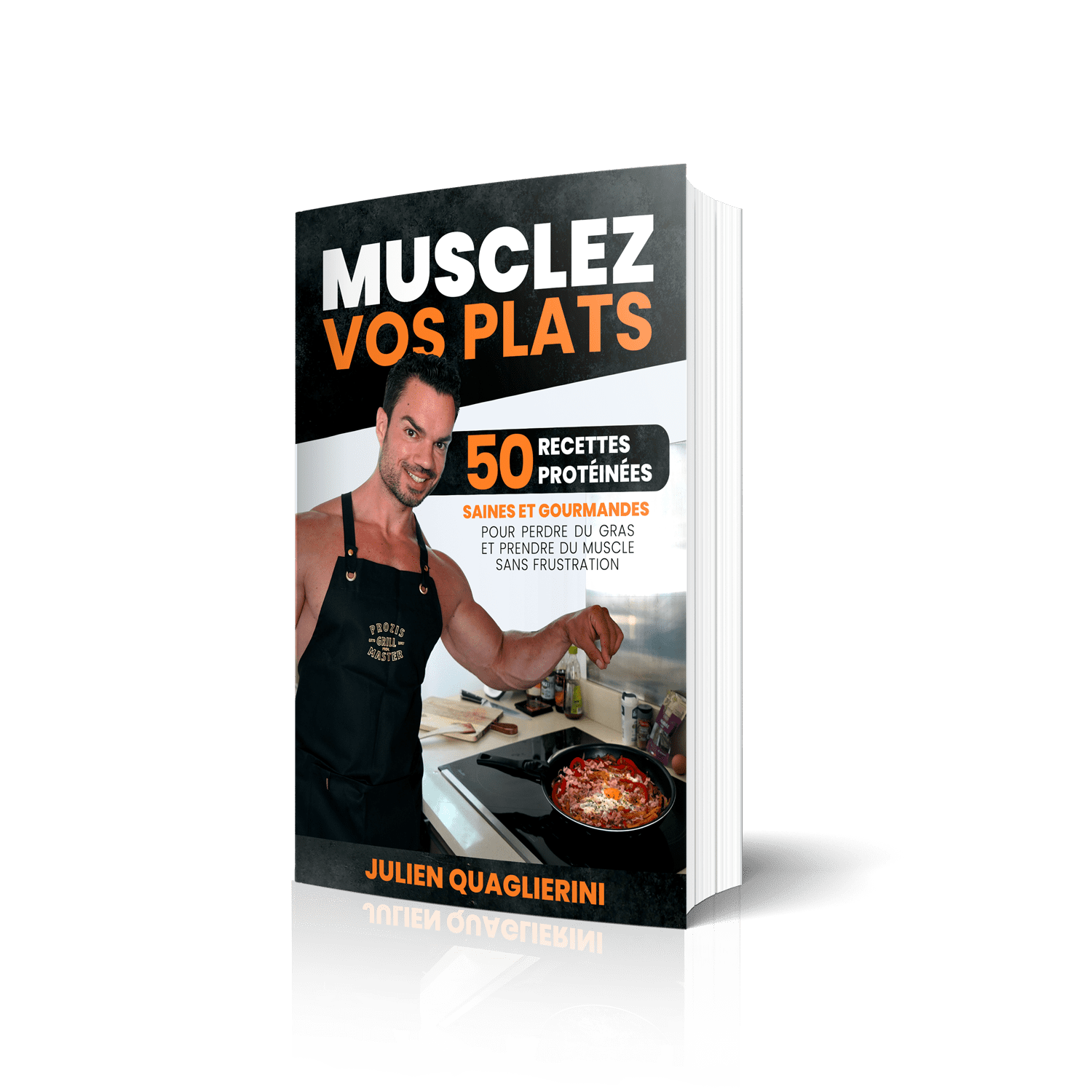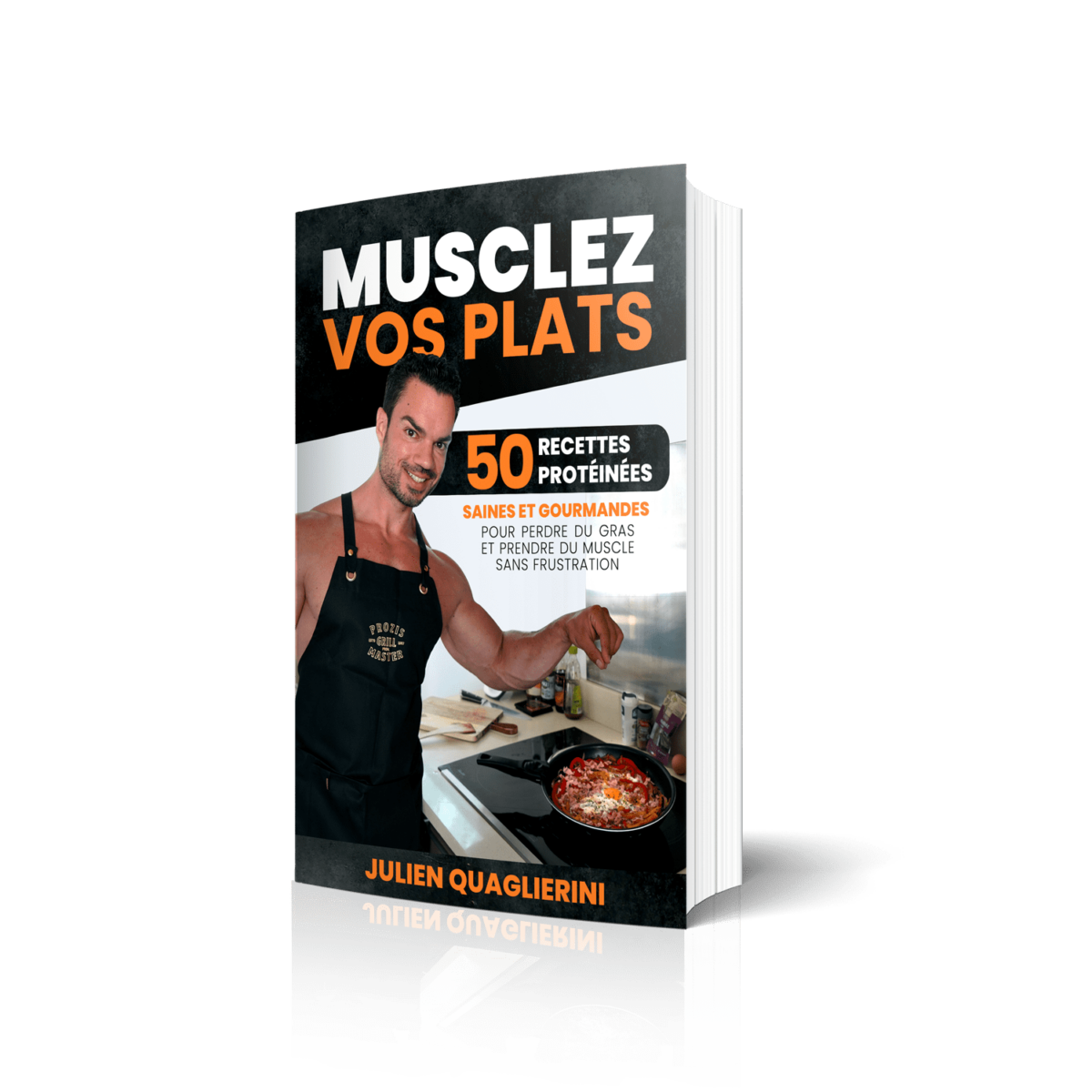 DISCOVER MY E-BOOK OF RECIPES
---
Other articles to read :
How to successfully gain weight?
All about BCAAs for muscle recovery
How much protein should you eat per day?
What are the benefits of oatmeal in bodybuilding?