You think that losing weight and fat must mean food frustration, drastic dieting and spending hours on a treadmill doing excessive cardio?
BIG MISTAKE!
On the contrary, it must be a process in which you will enjoy eating, training and seeing your body transform little by little, day by day.
The same goes for those who want to gain muscle mass: You think you've tried everything and you still can't gain weight?
Rest assured, anything is possible!
But to do so, it is necessary to know the real strategies and effective techniques for long-term results without stagnation.
Let me help you regain control of your life and guide you to success!
MEAL PLANS TO MEET YOUR REQUIREMENTS
BECOME A BETTER VERSION OF YOURSELF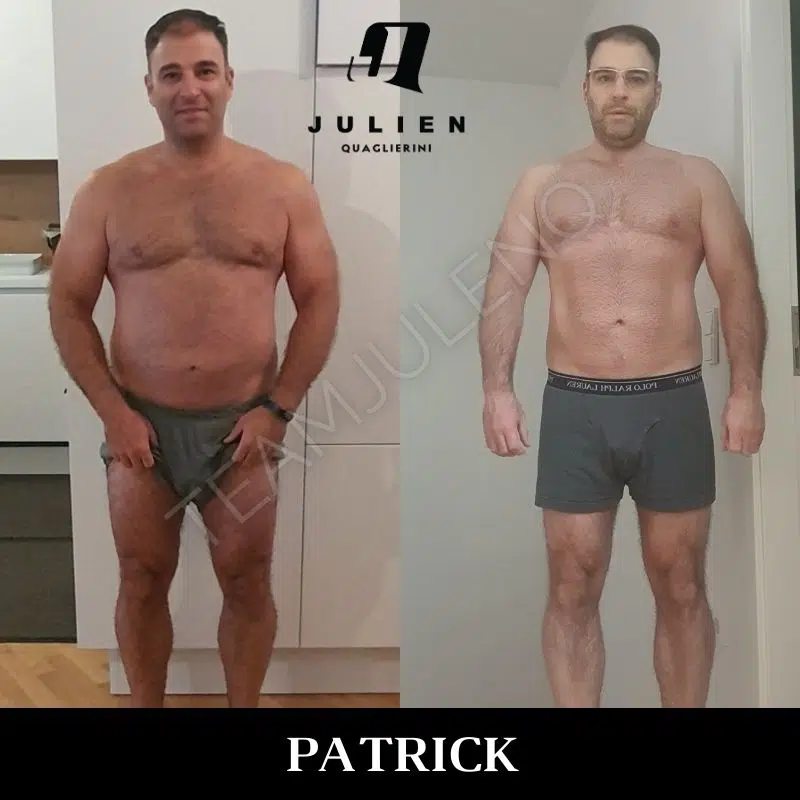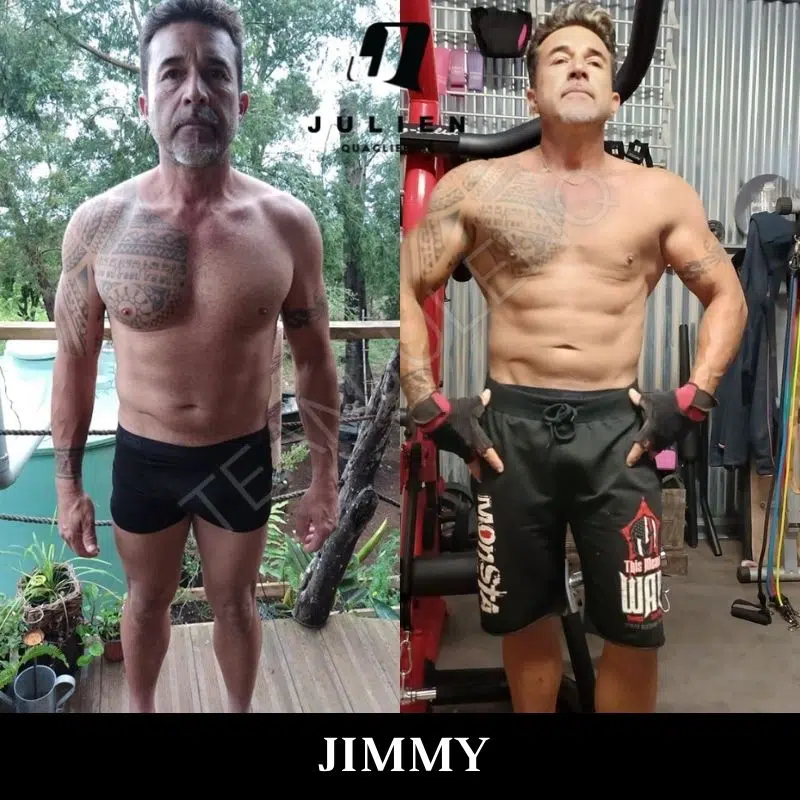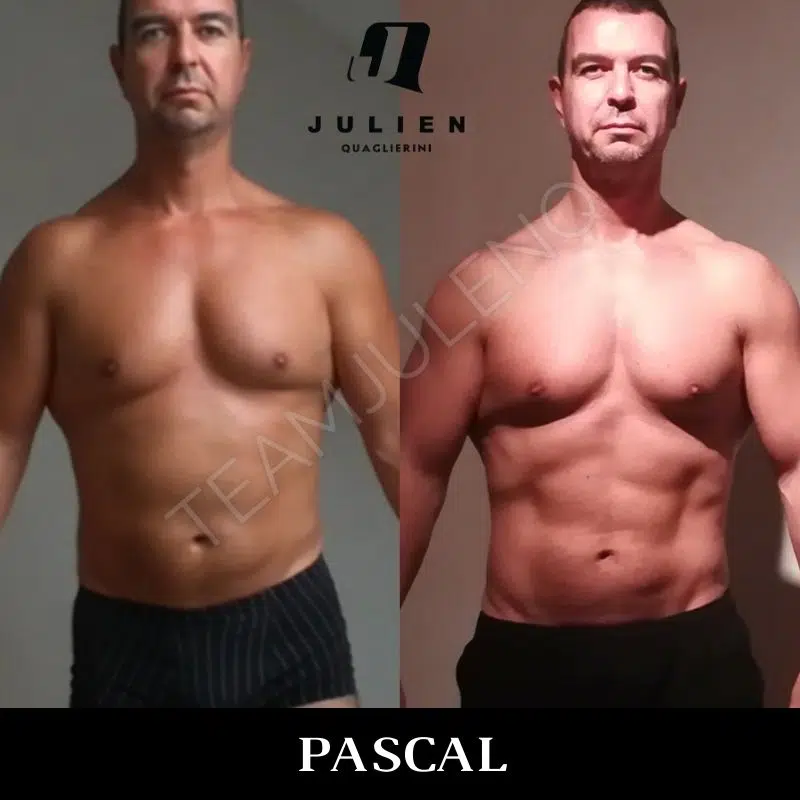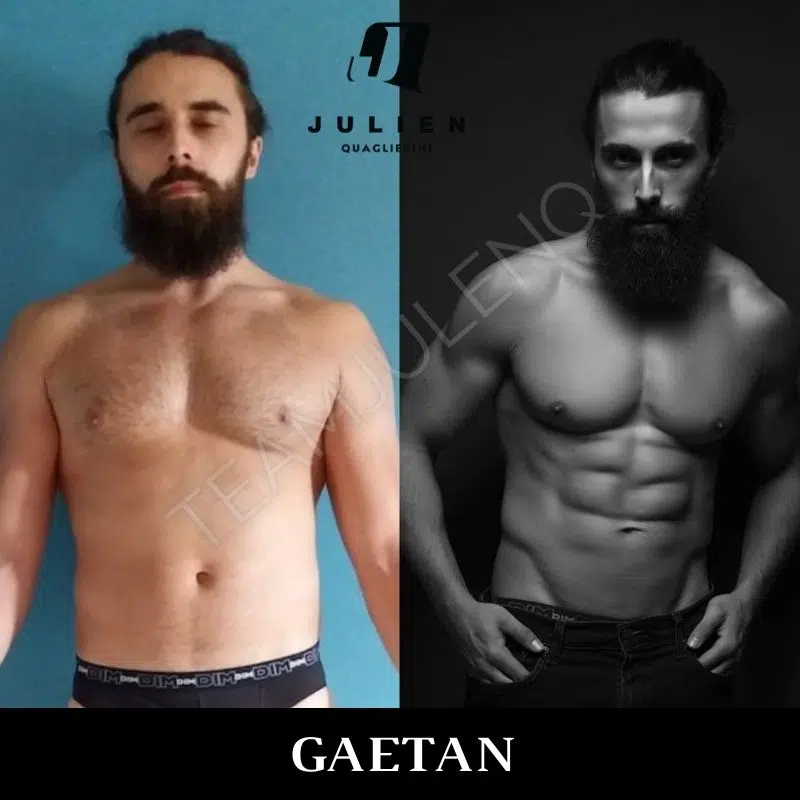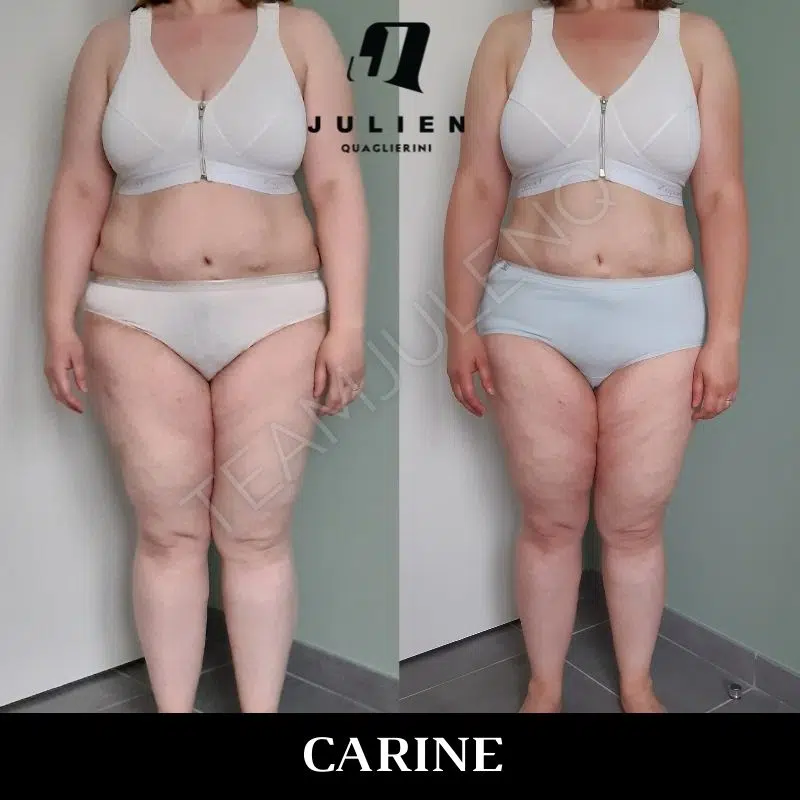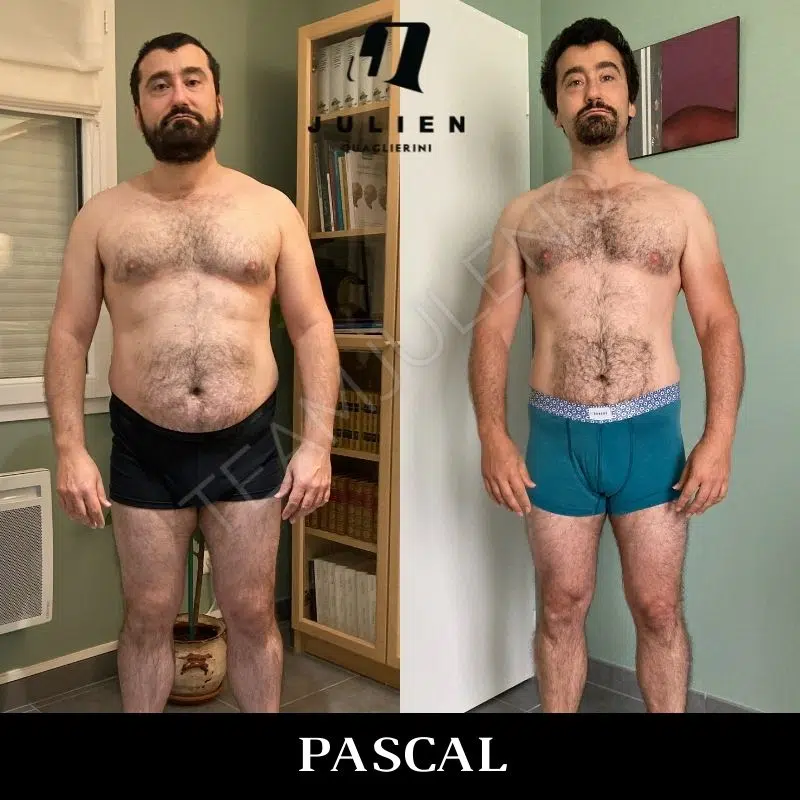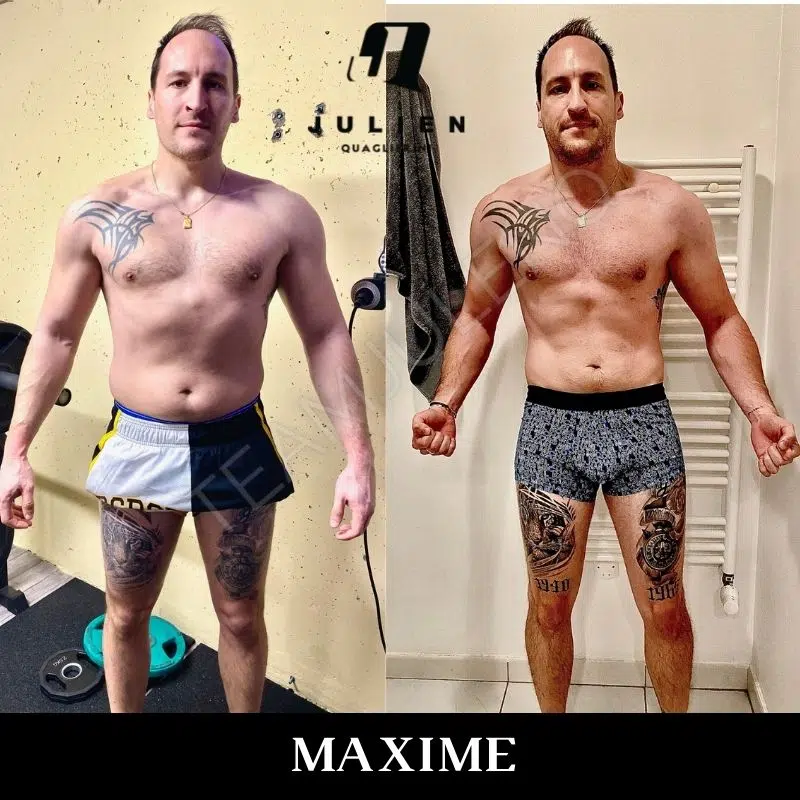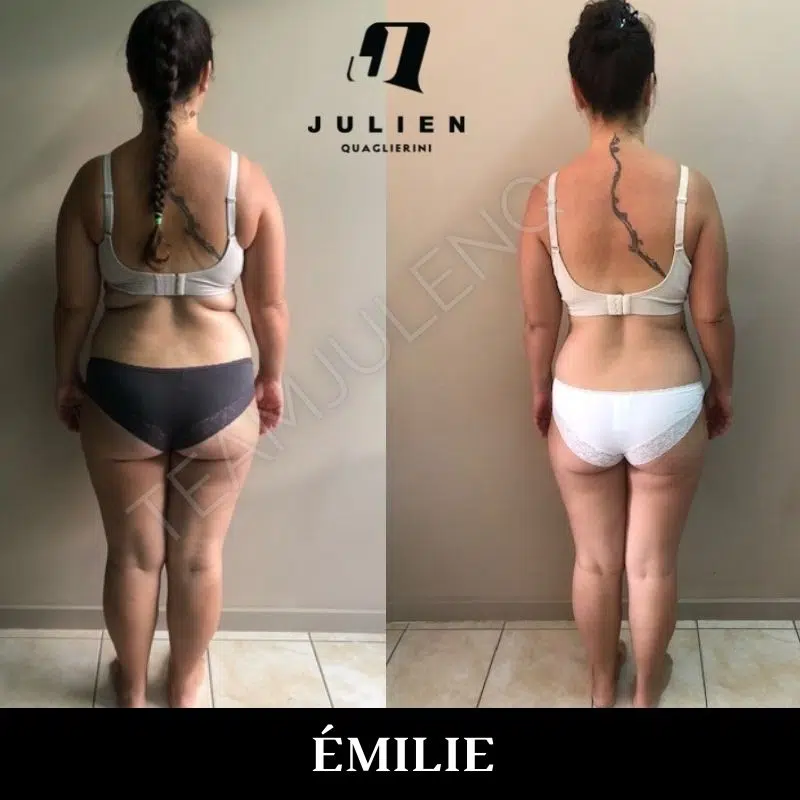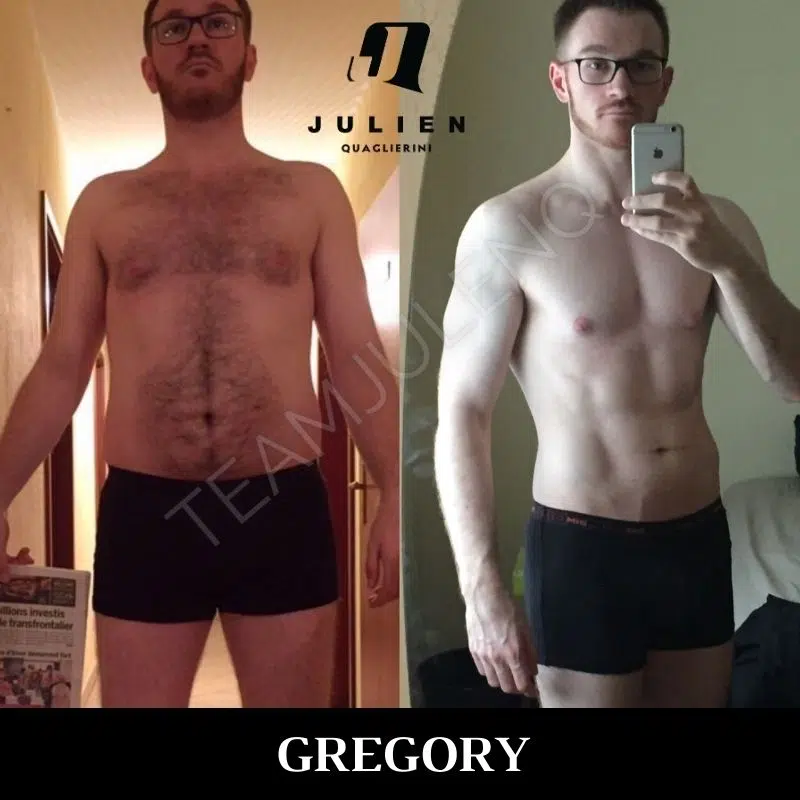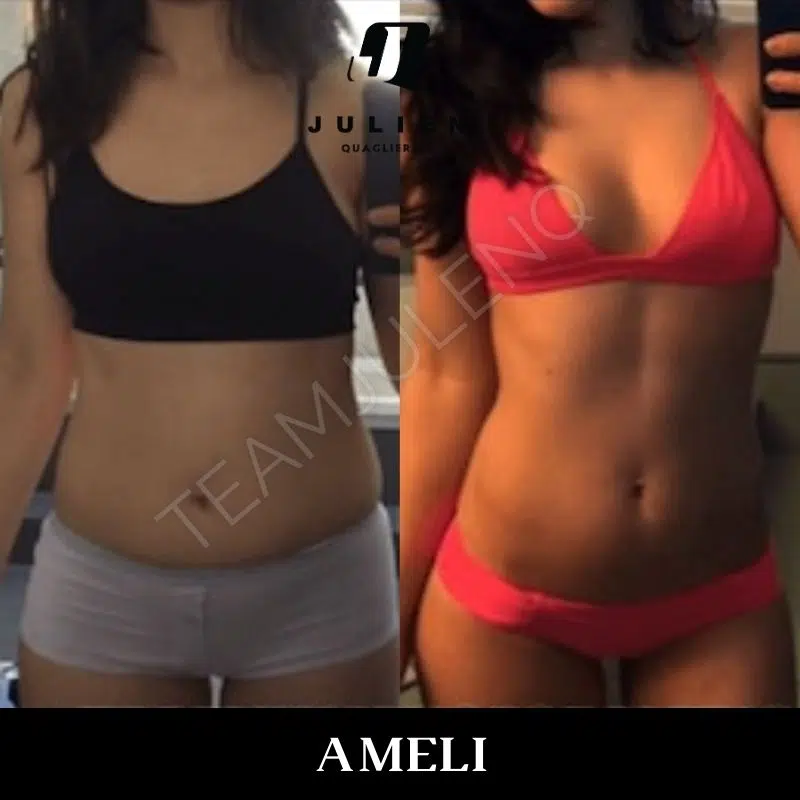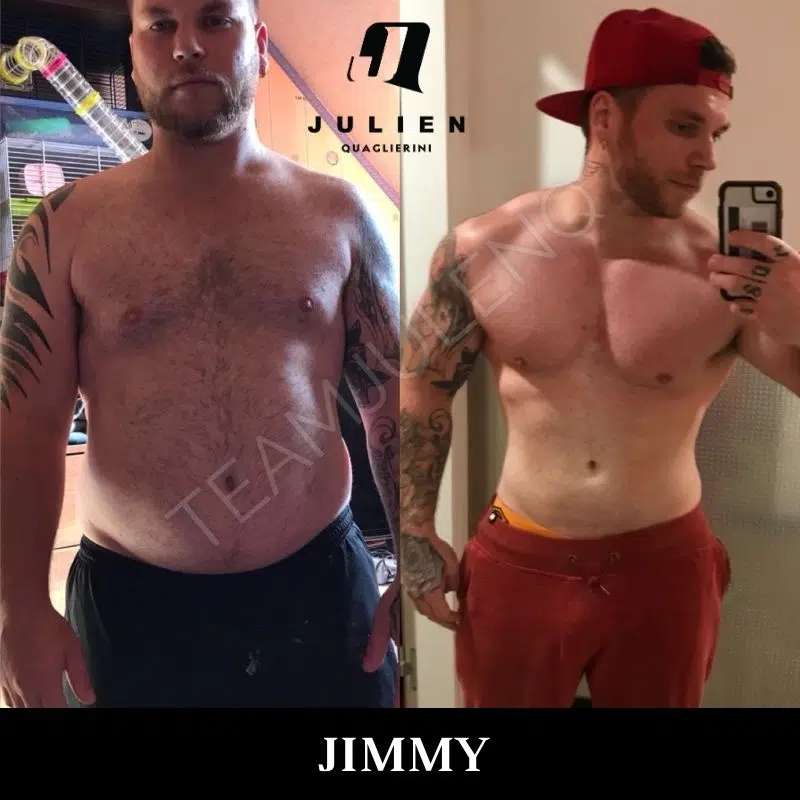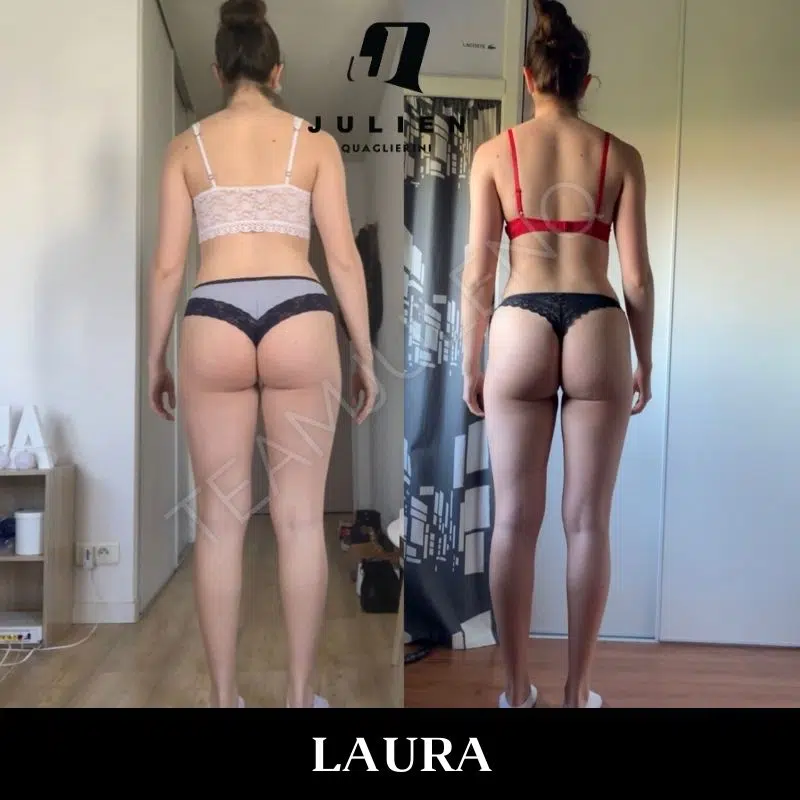 On top of that, I've taken the One Diet Plan as a complement to the dry program I'm currently completing. It helped me to understand how to progress because nutrition was not my strong point and I was really struggling to stick to it. I can't wait to send you my pictures by email so you can see my progress, I'm 4 kg lighter at 3/4 of the program. thank you julien
Super diet, Julien takes into account our food tastes and others, diet super well explained, more than to follow and progress in a week I regained a little muscle volume and also lowered a Little my BF I'm on a clean weight gain diet.
Thank you for your help, thanks to you and your meticulous work, I now know how to manage my diet and my goals 1000 times thank you
Fine but too short, I would go back on the diet for 3 months starting in January. I'm the kind of person who needs someone like you to refer me to a longer follow-up. Nevertheless, this formula has allowed me to test your seriousness and I know now that I can trust the serious accompaniment that you offer and that I need. Thank you
Very detailed and quite easy to eat throughout the day with the calculation of the different calories. I will call you for a personalized coaching at distance as soon as the confinement is over. Thank you
Do not hesitate if you want to progress, it's been 3 weeks since I started a diet nothing to say in 3 weeks there is already a huge evolution and - 5 kilos on the scale! And don't be afraid of the price : you pay for your know-how and above all with this diet you don't waste time testing useless things. Thank you
I took the mass take program because we hear a lot of things on the internet and I decided to turn to Julien and be part of the #teamjulienq. Verdict in a few weeks but already super fast to send me my nutritional programming. Answer to my questions super fast even those that are not related to nutrition... Thank you, Julien. I'll get back to you in a little while for the results.
Great email feedback with Julien. The diet plan is super detailed, full of little advices. A huge list of ingredients with a freedom of choice, while respecting the calories of course. I recommend the diet plan to people who don't know where to start.
I needed a boost on the power supply. Indeed, that's not my strong point. Julien's program should help me a lot and I thank him for all his work, his reactivity and his advice. I've just started it. I will keep you informed of the results. Thanks again Julien
It's only been a week, so it's been a positive week, a small feeling of hunger at times but easily manageable, my stomach has to get used to it. I have to find my rhythm, menus organization, food to change from time to time (thanks for the "shopping list" document) . First week and 1.5 kg less without major difficulties, it motivates. Thank you for the information and for answering my questions so quickly.
Honestly, a flawless diet follow-up No need to worry about concocting meals, at least there we have everything ready and moreover with the monitoring (photos, weight, measurements) the diet can be changed every week. We learn to understand how to use macronutrients and calories. Me it allows me to make a catch of mass with an adapted muscular program (Pro mass) the result is there and it is true that one can say that it takes time and patience to practice the muscular and to have a body in the ideal wanted but with the adapted diet program one sees the results frankly quickly. Thank you julien
Julien is a great coach, the program is perfectly adapted to my needs, my activities and my work. I've lost 7kg and I'm not going to stop there. The diet is at the top and super good. Julien's advice is just perfect and he's really very good at listening and it's a pure delight to work with him. I highly recommend him. For those who doubt or hesitate, go for it, I'll go back with him on another program, that's to tell you.
I've been following the Diet program with Julien for a few months now, and I'm quite happy with the result I've already lost 8 kgrs. The effects are visible which is very encouraging, every week the weighing is a real satisfaction because the weight loss is regular. Julien is a very competent, available and reactive person. In a word, thanks to you Julien
I really wanted to thank you from the bottom of my heart for your support and help throughout our follow-up. I clearly don't think it was easy.... 🙂 but you were there every step of the way. Driving me around, comforting me with my questions, helping me. Today my goals have been achieved and it's all thanks to you. I grant you, it's going to feel weird not being in touch with you. I hope that one day I will be able to meet you at a salon. Thank you very much for everything, don't change a thing.
Because diet represent 70 % of the results to achieve your dream body, it is very important to take the time to build precise and totally custom meal plans that will help you to change your physique radically.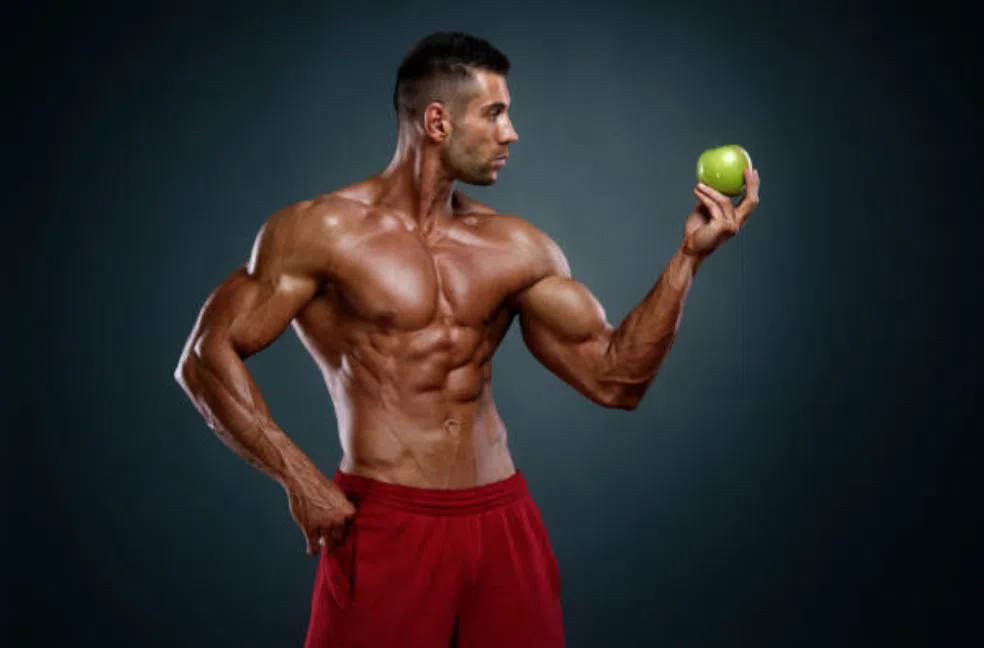 Custom Meal Plan
(NO FOLLOW-UP)
197 €
4 X free with PayPal : 49.25€ x 4
Your calories and macros for each meal

A plans for each day of the week

Menus and meals adapted to your tastes

A calculated "cheat day" = no deprivation

List of food supplements and recommended dosage
Custom Meal Plan
(12 WEEKS FOLLOW-UP)
597
397 €
4 X free with PayPal : 99.25€ x 4
Personalized diet program with 12 weeks follow-up

Your calories and macros for each meal

A plans for each day of the week

Menus and meals adapted to your tastes

A calculated "cheat day" = no deprivation

List of food supplements and recommended dosage

Bi-monthly readjustment of the program according to your progress
Payment in 4X without fees